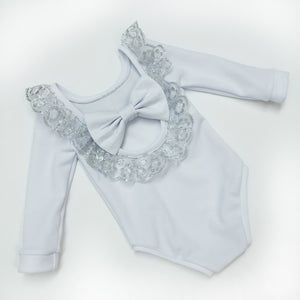 Our Lace Bodysuits are the prettiest wardrobe essential we ever did see!
photographed is our white bodysuit with the silver lace, but why not customise it and choose one of our other festive colours.
wear with a pair of jeans for a casual christmas outfit or pair with out of our mama and mini skirts.
bodysuits not your thing? why not make it as a dress! simple but elegant.