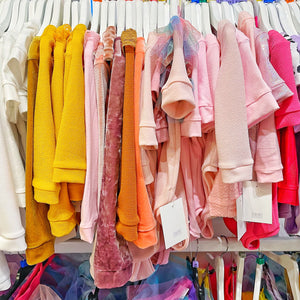 We have this incredible deal!! 1 lucky dip suprise bow back bodysuit and 3 standard interchangeable bows for an absolute bargain of £13! Worth £24.
choose your sleeve, style and season and we will do the rest.
seasons? I hear you ask. 
Yes! Spring/ summer being pastels and brights and Autumn/Winter being your warm and deep shades… maybe even a velvet! 
Some of the shades on offer you may never have seen before… basically limited edition!
Some being discontinued colours that I have taken off the website as I can no longer get the colour from the supplier and some being colours that I have ordered from different suppliers and haven't been close enough to shades on my colour charts. All in all, beautiful colours are on offer 😍